It's a running inside joke amongst us Residents — as we slowly "grow up"
and somehow eke our way through each painstaking year of residency;
we gradually…and eventually….turn to the dark side.
Years and years of endless, unrelenting call eventually corrupts everyone.
Our mantra.
You may be friendly and bubbly now but just you wait!
And it's true….but it's not as dreadful as one might think.
In order to become efficient we often skip the pleasantries and small talk. This becomes imminently important when we are getting paged every 10 minutes…which happens way too often. You have to put out each fire as quickly as possible because any given page could be a new patient in the ER/Trauma who needs you. Someone who could be saved.
You owe it to that one person to be prompt and ready.
As a result, I admittedly have some severe form of deep anxiety/emotional scarring from my pager. Every time it goes off I jump and have heart palpitations. Oftentimes I'm at home (not even on call) and I seriously hear those beeps where there is nothing. What.
Am I crazy? Only sometimes.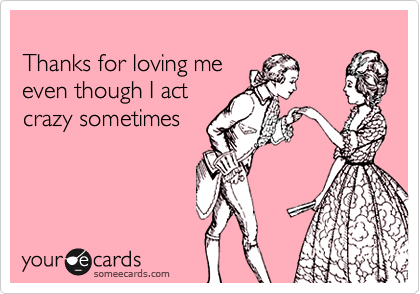 The point is that being cold and calculating like a Sith lord is the only way a Neurosurgery Resident can manage 40+ patients, see multiple new consults at a level one trauma center, bring an emergency case to the operating room, urgently drill holes in patient's skulls at bedside, and somehow catch the cafeteria before closing time to snag the last greasy batch of chicken tenders….which 8 times out of 10 is left cold and forgotten because that pager keeps going off. Symbolic chicken tenders. Pretend eating.
If you consult Neurosurgery please have your story straight. Facts only.
If you stutter or are not sure about something just give me the patient's name and location and go away. I'll figure everything else out. kthanksbye.
Next. Keep going. Next. BEEPBEEPBEEP. keep. going.
People get frustrating for various reasons. Sometimes it's because they don't deliver the information I need in less than 30 seconds. Sometimes it's because they can't read my mind and do exactly what I want when I mumble the most important of instructions over the phone. Other times it's because I feel like everyone is on a personal mission to destroy me with yet another task when I already have a googelplex number of things to do.
All jokes aside…sometimes people are truly incompetent; unfortunately. Sometimes (like above) it's just me being a stressed out, hot mess, drama queen. Every time, however, it's better to keep conversations short, expectations rock-bottom low, and hope minimal to non-existent.
Ahhh. The dark side. So comforting.
At first glance, this sounds like the decrepit life of some miserable nobody living in a forgotten sock drawer of the universe. (Oh yeah that sounds like Neurosurgery).
What I want people to realize is that this isn't a description of our philosophy or our mission. This is not Real World: Neurosurgery. This is a description of our greatest weapon…and our only defense against what is an unforgiving calling.
Humor. Haha.
Fine. Dark Humor.
In the mornings our common greeting is not "good morning!" or "how are you?". Usually the first utterance is "I hate everybody!" What this does is bring an irresistible smirk to each of our faces before we all break into full smile and whole-heartedly agree. "We hate everybody! Brain surgery is so cool and glamorous!" "I don't like eating or sleeping in my own bed!" Then we proceed to vent and tease each other about how frustrating everyone was overnight. It becomes a short, informal, therapy session. Then we do our job. A damn good job too. We do it because, contrary to popular belief, we don't hate everybody. We do it because we are reminded that we are not alone — that there were many before us, many with us now, and there will be many more after us.
This is Neurosurgery sir/ma'am. Get to work.
The dark side, in a way, keeps us grounded. It gives us a common identity
that (somewhat oddly) fosters an insanely strong form of camaraderie.
Neurosurgery is hard, but I'm almost certain no one has done it alone.
Alone is the worst.
Yes, Neurosurgery is awesome and its the cutting edge of medicine and you can impact so many peoples lives. Woohoo. Unicorns. Yay. I call this the light side.
None of that helps you in the dead of night when you're exhausted beyond belief, are ingesting your own stomach lining, and are wondering if you're in kidney failure because you haven't peed in 14 hours. What helps? The jokes. The dry wit. The reassurance that it's not just you. There are others out there that understand EXACTLY what you're going through.
I can't explain it fully, but that makes me feel better. Somehow I'm finishing up my PGY-3 year and keeping things on the dark-ish-er side has helped. The ability to make fun of myself and to laugh at the situations I find myself in gives me the strength and desire to just keep swimming.
It's just the most horrible call weekend ever as well as the worst day of my life.
Also puppies are dying.
And your car got towed.
Good.
I got this.
"It is often in the darkest skies that we see the brightest stars."